Important Message Regarding Operations
Dear Valued Customers,
"We are thrilled to announce that Nat's Robotics Academy will be open for business from May to August 2023!

If you'd like to book your birthday party or programming workshop, please use the online booking calendar.

Thank you & hope to see you soon!"

Nat
Free
Nat's Robotics Academy Workshops
We teamed up with Microsoft Store, Brampton Library, Caledon Public Library and JCCC to offer you workshops that teach kids how to code.
At our virtual workshop, kids 9-14 learned to program a virtual robot.
For ages 9-14.
Upcoming Workshops
Online
Stay tuned for upcoming dates
Private Online Workshops
– Learn programming with Java, Java Script, CSS, HTML and Python. For kids age 9-15
Play it for free
Video Game by Nat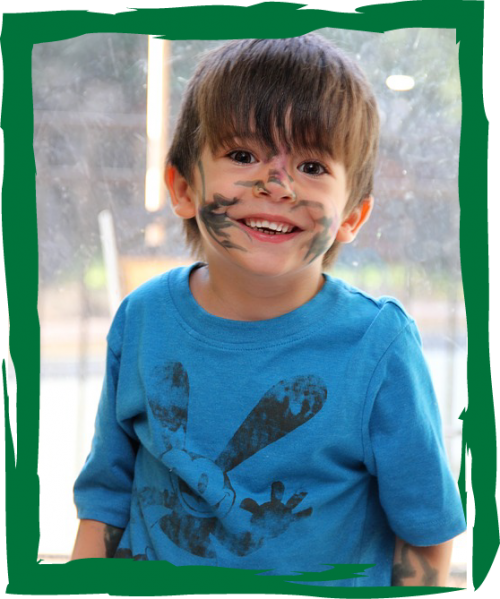 For Kids, By Kids
Nat's Robotics Academy is a company run by kids, for kids who are enthusiastic about Science and Technology!
WHY US?
We are also kids, so we understand our clients very well! Besides, at Nat's Robotics Academy, kids not only learn about robotics and programming, but can also become part of the Nat's Robotics community with opportunities to participate in group chats, tech challenges, volunteering at events and trade shows, and much more!
WHERE?
Our workshops are virtual, so you can connect with us from anywhere in the world!
AGE GROUP
Our coding programs are customized for various age groups starting at 7 years old.
HAVE FUN AND LEARN!
Our Mission
"To provide kids with unforgettable experience, to entertain, teach and inspire them in the world of robotics!"
Our Awesome Young Team
We want to share our love for robots and passion for technology with other kids and spark their interest in the wonderful world of robotics!
Nat
Owner/Instructor
Hi, my name is Nat and I am 18 years old. I started Nat's Robotics Academy in 2017. My passion for robotics started when I turned 5, during my first robotics birthday party! Since then, I have been learning coding, going to clubs, hackathons, events and building my own robots at home. I am now a Sci-tech student and competed at the First Lego League with my school. I started running monthly workshops with Microsoft Store in 2018, and in 2020 I began leading virtual workshops with the Brampton and Caledon Libraries. I also teach karate to kids. I love my work because I also have loads of fun!
---
Aryaen
Instructor
Hi, my name is Aryaen and I am 15 years old. I started with programming language, Python, from York University when I was 9. Later on, I got interested in robotics, specifically Lego robotics as I am a big fan of Lego. I am in Grade 9 and went to a Sci-tech school. There, we built Sumo-robots with Lego. I have worked with Nat in a couple of things like our school's bake and craft sale and fund raising in karate. I am a 2nd degree black belt and an instructor in Karate. Lego robotics is very interesting and fun; it might even become your passion!
---
What Our Clients Say
"Overall, the party went great and the kids loved it! Raj had a fashion day and he wore the t-shirt you gave him and all the boys were jealous – they all wanted one too!! My only suggestion would be maybe before you start, you could let the kids know what they will be doing – sequence of events i.e. build, program and play! Also, I think the session should be broken up as I noticed the kids got hungry and needed a break. All in all – you are doing great and we wish you all the best!"
Mandeep V.
5-7 Year Old party
"Ron had a great time. All the kids had a lot of fun. It went very well and you had great engagement with the kids. We also liked the puzzles for the parents. I appreciate you simplifying the robots for their age group."
Toni T.
5-7 year old party
"On behalf of the Planning Committee, we would like to extend our heart-felt gratitude for your involvement and hard work to the success of the 8th Annual Fuyu Matsuri – Winter Festival 2018. We had over 1200 visitors this year, having touched the hearts of many people and encouraging so many to spread their experiences with the beloved friends and families. The festival would not have been as fabulous as it was without your participation and generous support. We truly appreciate your selfless support and recognize that your commitment is vital to the success of the JCCC. We look forward to working with you for many more years to come."
Yuki N.
JCCC event
"We had Nat's Robotics in our school Funfair . Kids had a great time playing with robots . They were very engaging and entertaining and attracted many students. Nat was very nice and it was a pleasure having them as part of our Funfair ."
Shadi L.
Elkhorn P.s. Event
"Thanks Nat for being part of Josh's birthday. You guys did an amazing job."
Michelle H.
8-9 Year Old party
"Last Saturday, we booked Nat's Robotics Academy for our son's 5th birthday party and we couldn't have been happier with our choice. From their warm, courteous service to their ability to accommodate your specific needs with a smile to, of course, the world of robotics, you will be so pleased. They have lots of patience and passion to entertain and teach the kids how to build the robots. We couldn't recommend them more. Upon coming here to write a review, I am reading the other reviews and nodding my head in agreement with all they said. Look no further. Book this group of talented teens. You will be delighted."
Phyllis Lee
5-7 Year Old party
"COOL!!!
That was my son's first reaction to having the folks at Nat's Robotics Academy as the main attraction for his 5th birthday party. Honestly, it was my first reaction too. It's very difficult, as a parent of inquisitive children, to find meaningful experiences that are equal parts skill-building AND fun. Nat's Robotics Academy fits the bill. My son loves to build with his hands and learn about the mechanics of things. Nat and his team were so patient with the children and entertained all of their questions (and then some!)
Outfitted with individual kits, each child built and played with their creation. Moms and Dads were invited to be part of the building process or watch as they saw fit. There was a chance to operate a robotic arm and see exactly how robots can be so useful to us. The kids couldn't wait to have their turn and they had a blast!
Thank you to Nat and his team for making the party a hit and showing us that Science Is Cool!! "
Amy W.
5-7 Year Old party
"Nat is an excellent teacher with a lot of expertise in what he's teaching Saarah. Added to this, he is very patient and doesn't hesitate to go over a concept if Saarah needs it. He's polite and very understanding as well. Thank you."
Sam K.
Private Workshop
"Nat did well instruction the group. He was patient, provided extra assistance and was very professional in his teaching. He stopped to answer questions, and allowed the students to share their screen if they needed additional help."
Sheri
Summer Workshop
Interview with Teja Tirupathi, IT Business Analyst with Purolator Nat: Please tell us about yourself and what you do at Purolator. Teja: "I perform analysis with business and technology partners[…]
Read more
---
Nat's Robotics Academy was a proud nominee for the Brampton Board of Trade Business Excellence Awards 2021 in the Category of Community Impact for Profit. The award went to Clorox[…]
Read more
---
Interview with Ched Montoril, Senior Software Architect at FINCAD. Nat: Please tell us about yourself and what you do at Fincad. Ched: "Well, not sure if the bio is limited[…]
Read more
---
Contact Us
If you have any questions or comments, please complete the form below: